Yankee Square Shopping Center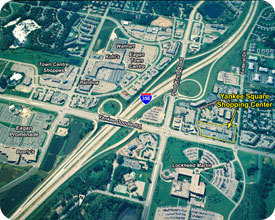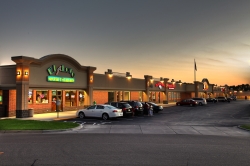 • Space Plans • Brochure • Full-Size aerial
• Leasing Plan
The Woodlake Medical Building is a 42,467 square foot, two story, medical office building in Woodbury, Minnesota. The property features an excellent location just south of the Woodwinds Hospital with easy access off of I-494 and Lake Drive.
The property features an on-site Outpatient Surgery Center, and upgraded quality such as a digital controlled VAV-HVAC system, Class A finishes inside and out providing our tenants with a state of the art medical facility. The Woodlake Medical Building is 100% occupied.



MFC PROPERTIES CORPORATION
Developing lasting relationships.
MFC Properties Corporation's mission is to continue to develop, own, lease and manage a portfolio of quality income producing commercial real estate projects. This will be accomplished by developing not just real estate but lasting, mutually beneficial, business relationships with our clients and associates.
At MFC Properties we understand the success of our business is dependent upon the success of our tenants and clients. We strive to understand their business and create facilities that help them achieve their goals. We will always treat our tenants like the clients they are and endeavor to provide them with more than what they expect.